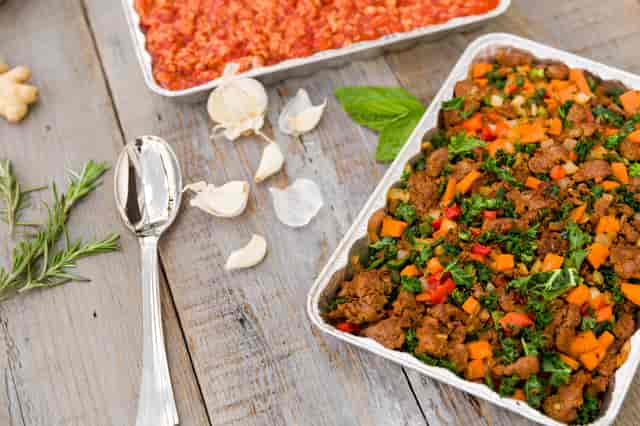 Testimonials
Transformations & Therapeutic Results.
Since day one, our clients have been invigorated, passionate promoters of our brand and are eager to share their stories of weight loss, muscle gain, inflammation reduction, improved mood, better sleep and more. These stories of transformation and therapeutic results actually inspired our name "Plate Therapy".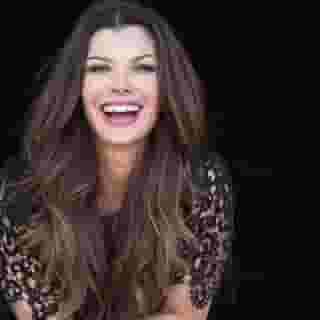 Ali Landry
Actress, Host

I have tried numerous meal delivery services over the years and when I saw what Plate Therapy was doing I knew it was different and totally worth trying. My doctor recommended that I start following a Paleo diet about a year ago for health reasons so I have been exploring the diet on my own for awhile now. The only problem was I was making the same recipes over and over and I was getting pretty bored. Plate Therapy not only breathed new life into my diet with the most beautiful and delicious dishes, but getting meals delivered to my door freed up so much time and energy. Food was one less thing I had to worry about!!!!! I also like to consider myself somewhat of a foodie. I really appreciate the whole experience of a meal. Everything from the presentation, to the creativity and of course the flavors and how well they combine together. Plate Therapy gave me all of the above! Definitely my go to meal service!!!!!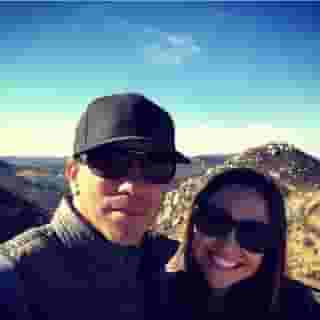 Rae and Dave Auge
Family

Thank you Plate Therapy for helping our family find a healthy balance. With the chaos of everyday life, I am thankful we can stock our fridge with healthy, convenient and delicious options.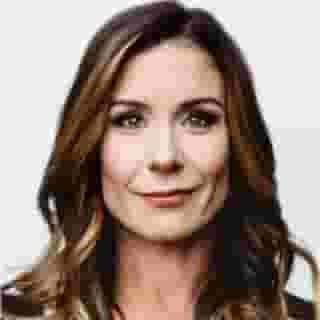 Jessica Moultries
Presidential Diamond Doterra

As a Mom of 3 young, active kids, a Business Owner and also someone who values my health, I found it harder and harder to eat healthy and complete all the tasks on my plate. I was so very thankful when I was introduced to Plate Therapy. I had been suffering from major digestive issues, but with such limited time, found myself eating out constantly. This only made matters worse. My first week of Plate Therapy was like a breath of fresh air. Not only did my digestive issues decrease, I was also able to have access to eat clean, healthy, organic foods at any meal time. Plate Therapy worked with me to help me identify ingredients that may trigger issues in my digestive system. The ordering system allows me to personally select the meals that would sit well with me and have those delivered to my door each week. Many times eating healthy can be really boring, bland and monotonous. Not with Plate Therapy. Their menu offers a selection of meals you would never make on your own! Flavorful, creative and well balanced foods that taste delicious! I feel so blessed to know the people making my food not only care about my experience, but are passionate about helping busy people have access to foods that give us the ability to live a healthier, more fulfilling life.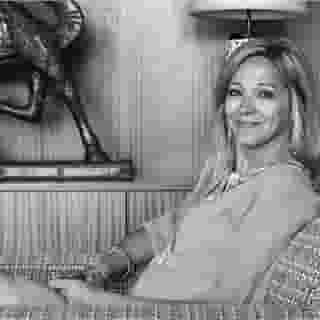 Tammi Chase-Wright
Producer / Former Talent Manager / CEO of the Wright family

Two years ago, I broke my knee and tore my ACL. A year later I found myself still needing to wear my knee brace daily. PLATE THERAPY was a game changer. It helped me to fully recover, in fact, I can't remember the last time I had to put my brace on. This food is so delicious, fresh, homemade and delivered right to your door. I love you Plate Therapy, thanks for keeping me strong!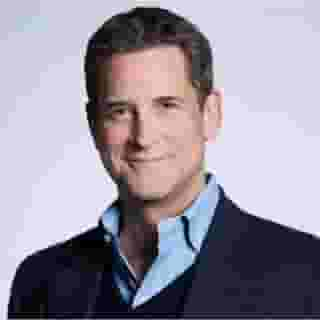 Michael Wright
CEO Amblin Partners

In an over-scheduled, over-stressed, over-whelmed life, it's too easy to ignore the basic things we all need to keep ourselves healthy – exercise, rest, and proper nutrition. Plate Therapy can't get you in the gym, or make you go to sleep earlier, but they can help you eat right. Their food is delicious, easy, and comes right to the front door. So I'm still working on the gym and sleep thing, but at least I know I'm eating well!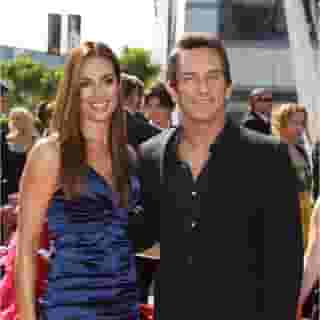 Jeff Probst & Lisa Russell
Television Host & Producer

When Danielle and Ryan first mentioned the idea for Plate Therapy, we were instantly intrigued. After she explained the menu and the way she was going to prepare the food, we were sold!

We immediately said, "We'll be your first customers!" The food started arriving the following week and we were hooked.

It has changed my entire approach to food. Sugar is basically gone from my diet and I haven't missed it. I'm as lean as I've ever been and my workouts are as strong as ever. I even ate it on location in Cambodia while filming Survivor last year and will be doing so again this year. It has become part of our (my) lifestyle

Thank you Danielle and Ryan for changing our lives!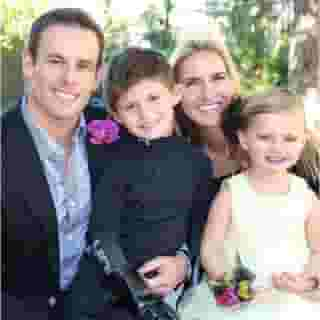 Tom Danford
Father

As a type 1 diabetic for over 32 years, I have maintained a very strict exercise, diet and insulin regiment. However, prior to eating Plate Therapy on a daily basis, my a1c tests were averaging 7.5 (normal range of 3.5 - 6.5) for the last 10 years, and I tried everything I could to attain optimal control. Moreover, I was diagnosed with non-proliferative diabetic retinopathy which can lead to blindness.

After the last 6 months of eating PT on a daily basis, I no longer experience the typical post-meal blood glucose spikes, my a1c has dropped to 6.5, and the retinopathy has reversed and is completely gone.

I am happy to say that Plate Therapy has become an integral part of my daily therapy that will no doubt help lead to a longer, healthier life!

Thank you, Plate Therapy!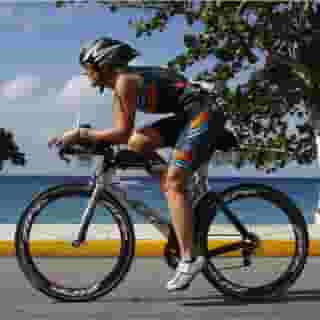 Tina Weidenkeller
Ironman triathlete

I'm an Ironman triathlete; I work a full time job with travel & I like to eat healthy but with my schedule sometimes that's hard. I'm so happy I found Plate Therapy because now I know I can eat healthy. Chef Thatcher's meals are healthy, real food that tastes good. He's an amazing chef & knows how to pair fresh food with the right amount of spices to taste good & be good for you. And it's not the same meals week in & week out; he's always being creative & adding new things to keep his customers satisfied & happy. Keep it up…we love Plate Therapy!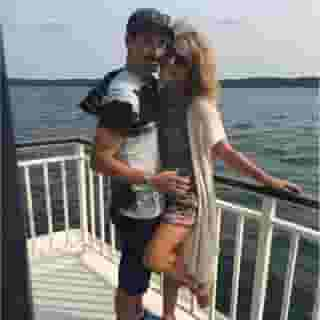 Kevin Richardson
Musician / Backstreet Boy

When I need to get back into touring shape, I have to eat clean and healthy. Plate Therapy allows me to do it in an easy and delicious way.

My wife and I know how to cook and eat healthy, but the hardest part is our busy schedules and lifestyle. It takes time to plan, shop and prepare a healthy tasty meal.

When I was calorie counting I would have frozen portioned meals when we didn't have the time or energy to cook something. Now I eat fresh, organic, gourmet Paleo / Whole 30 meals that are delivered to my door. Plate Therapy is effortless deliciousness.
Melanie Martel Rockett
Musician

I have been doing Plate Therapy for a month now and I have never seen such a difference just by changing the way I eat! I initially wanted to try this for health benefits because I have autoimmune disease. I was hoping it would calm down inflammation. Not only did I start feeling better but I unexpectedly lost 4 pounds in the process. I am happy to make the lifestyle change! With my busy schedule, it's nice to have organic healthy whole food meals prepped, delivered and ready to go everyday. One of the best moves I've made this year! Big believer in Plate Therapy!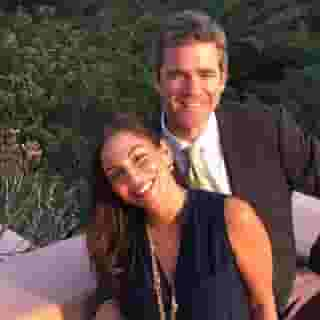 Kyle and Bernie Long
Family

We love Plate Therapy! We have crazy busy lives, and really needed a solution to eating healthy and not just whatever was left over on our kids' plates. We tried many different food delivery services and none of them compared to Plate Therapy. It's so fresh, and always delicious! We actually crave it! Not to mention, Danielle and Ryan couldn't be more helpful and supportive. You can tell that they really care about food and how impacts their client's lives. It has certainly changed ours for the better.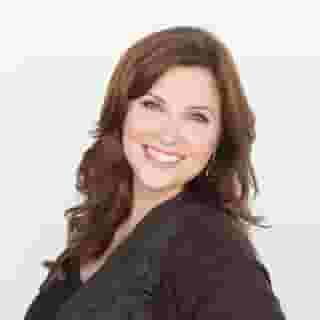 Jeanna Crawford
President, SC Publishing, Inc.

I'm finally getting the "therapy" I so desperately need!

I've been "in treatment" with Plate Therapy for 45 days and I am feeling like the BEST VERSION OF ME. It's a joke around my office that I'm so mentally focused that I'm dangerous. As a girl who has always gotten a lot done, I'm making my "old self" look lazy!

It took me 40 years to figure out food. I'm so eternally grateful to Plate Therapy's masterminds Danielle McPartlin and Thatcher Mills. Thanks to them, I know where I have been, I know where I am and I am so excited about where I am going.

In the last month and a half, I've lost 15 pounds and 18 inches – and I've gained what feels like limitless energy. It's amazing what can be accomplished when you give your body the perfect fuel! My brain is firing faster, my cravings are gone and I feel Superhuman. I have learned that food is healing – when it's the right food.

Everything about Plate Therapy is perfection – from the incredibly-delicious Whole 30 friendly meals to the convenient ordering and delivery. I am saving so much time and, truth be told, I'm saving a huge amount of money, too. I will never be a cook – and I'm ok with that. But what I am no longer Ok with is spending a small fortune on daily meals out that don't taste as good – or feel as amazing to my system! – as Plate Therapy.

I will never be without Plate Therapy! It has truly changed me for the better from the inside out!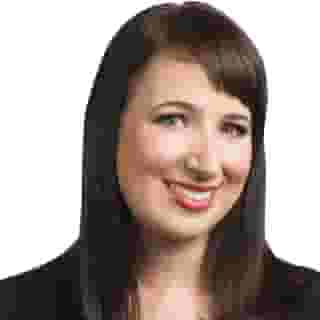 Amandalynn Sawyer
Creative Director, Inside SCV Magazine

I started using Plate Therapy in April in an attempt to recover my health after a hard pregnancy followed by a severe back injury. I consistently felt lethargic and was at the lowest health point of my life.

I needed to learn how to eat the right foods to fuel my body, but chasing a toddler around (while injured) made time and - let's face it - thought processes difficult. I loved the ease of ordering online and knowing I would have a week's worth of fresh, delicious, healthy foods for Sunday delivery!

My family is pretty adamant about eating dinner together so I only order two meals a day (breakfast and lunch) and follow the Paleo cheat sheet that the Plate Therapy folks sent along on their first delivery as best as I can at dinner time.

The elimination process was enlightening as well. When my persistent daughter force-fed me a corn chip (Just one!), I blew up like a balloon! Turns out that I am allergic to corn - something that I consumed regularly for years! (And sadly, corn is in almost everything!)

I was most surprised that I don't really miss the things that I loved before, like bread and cheese. I used to CRAVE mac and cheese and grilled cheese on the regular, and even when I steal a taste of my daughter's deliciousness, it just doesn't seem as good. One bite is plenty. Instead I crave fruit and, of course, PT's paleo chocolate chip cookies!

The result? In just 4 months not only am I feeling more energetic, but as a great side effect, I have lost 19 pounds and 6 inches off my waist. (Paired only with very low-impact Pilates as a form of physical therapy.).

Favorites? Well, I am IN LOVE with the Salmon Cakes and the Butternut Squash Lasagna. I might marry one if I could choose between the two!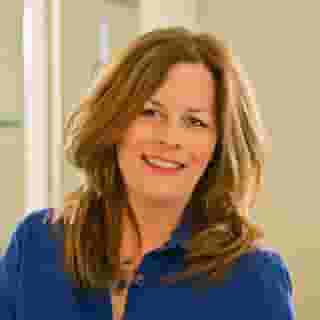 Kim Kapellusch
Interior Designer

I have had some health issues recently and because I don't cook, I am constantly on the look out for solutions for complete meals that are pre-made, convenient and healthy. While some of these types of items are available at the healthier grocery stores, they are often laden with unnecessary and lower quality ingredients, and in my opinion, barely scoring beyond mediocre when it comes to flavor. I was thrilled when I came across a Plate Therapy article in the SCV magazine as a possible means to an end for my quest in healthier eating. I didn't expect to have all my desires met but was hopeful when I saw the ingredients and beautiful pictures on the website - everything looked and sounded so delicious and even healthier than I was able to find elsewhere. I placed my first order in anticipation and couldn't have been more delighted with the food!! Everything was perfectly cooked with just the right amount of flavor. Not only are the portion sizes spot on, but the ingredients are in proportion to each other, ensuring perfect balance to the very last bite. I can tell Plate Therapy meals are made with care and attention to every detail by someone who has great passion for what they do - hats off to the Chef! The staff was also great - I was greeted on my first pick up with helpful information to healthier eating and a personal note from Danielle. Thank-you Danielle for what you are doing. Everyone can afford to be a little healthier!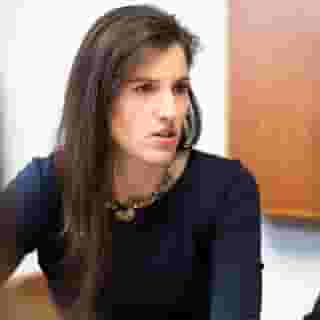 Emily Epstein
In House Attorney

I have long since realized that I don't enjoy cooking and finding healthy, affordable food for one is challenging at best. Since I don't enjoy cooking, while I have tried the ingredients/recipe delivery services, I have not enjoyed them as they require cooking plus they frequently have a ton of plastic that needs to be thrown away. And, as a lawyer who spends a fair amount of time in depositions and in hotels, I am often not even around my kitchen. This makes it hard to eat the way I want much of the time.

When I moved to Santa Clarita, I used a delivery service for a while. It was fine but not organic and the meals got boring. Soon after, I was tested for food sensitivities and realized I had been overeating certain vegetables, which may have caused the sensitivities. I was told to not eat any legumes for the foreseeable future. So, while trying to "heal my gut", I found myself rather depressed at my lack of options. Spent a few days moping and then I saw a Plate Therapy truck drive by. I quickly looked at the website and was very excited. After my first delivery, I was elated. Beyond tasting great and having fabulous options, what originally set Plate Therapy apart was the customer service. Danielle and her team bend over backwards to accommodate my needs. And the menu and ordering just keeps improving. Cheesy as it may be, I now think of Danielle as my friend; a friend who brings me really wonderful food.

In addition, I love how portable everything is. I bring meals to work, to hotels, and on airplanes. It makes eating healthy so much easier not to mention affordable. I am so thrilled to have found Plate Therapy and would recommend it to anyone looking for delicious and nutritious food.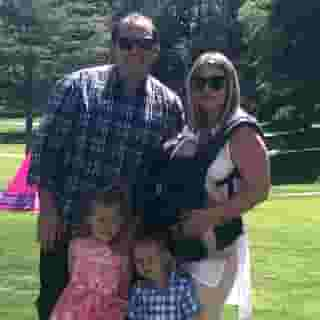 Amanda Michaud
Mother

The challenge is over and I could not be happier with my results. Down a total of 16.5 inches, but most importantly I have more energy and immense improvements in mental clarity, my issues with carpal tunnel have disappeared along with my tummy issues, my skin is clear and the dark circles under my eyes are gone (and that's saying a lot considering I have 3 children between 4yrs and 6mo and have not slept thru the night in nearly 5 years). And as a nursing mom I was thrilled that my milk supply stayed healthy. The food is delicious, the workouts were fun and everyone was so positive and encouraging. I still have a ways to go to meet my ultimate goals but I am leaving this challenge with the knowledge, motivation and confidence to continue. Thank you Danielle and everyone at Plate Therapy for all you hard work and a great experience!